Joule thief
From Hack Manhattan Wiki
Placeholder for Joule thief instructions. See also Basic Electronics Workshop#Joule thief.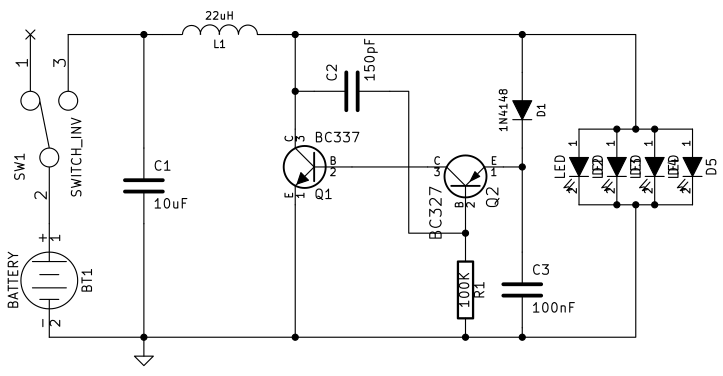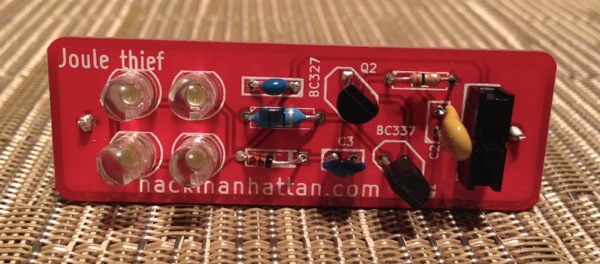 Some notes:
The two transistors are different.
C2 is the yellow capacitor
C1 and C3 are blue capacitors. C3 is the wider, more arched one.
Solder all the components except the battery holder first. Then solder the battery holder on to the back. The + side goes near the switch, - side near LEDs.
Unfortunately the hole pads are a little small. Just make sure solder fixes the connection between leg and board. Shake the component or leg a little to make sure it's not loose. We are working on a new revision of the PCB which can be picked up for free at Hack Manhattan when it is ready.